Growing our Own
We have two new members of the Digital Services team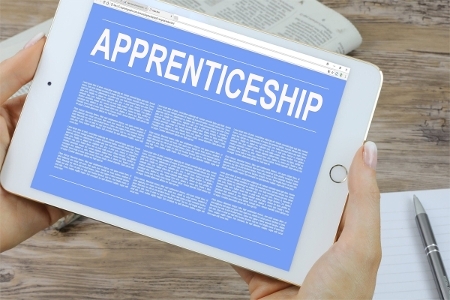 The Digital Services team works with colleagues from across the council to help create better, cheaper, local public services, but we're always pleased to be able to contribute to some of the other aims of the organisation, including supporting people to participate in education, employment and training.
Digital Services recently took on two apprentices, and April and James will be aiming to qualify as Level 4 Business Analysts over the next eighteen months, working alongside our designers, developers, and the rest of the team.
They'll be contributing to a wide range of tasks including analysing and redesigning our processes, and building forms and workflow in our digital platform. You may even use the product of their work when you access our digital services in the future.
As well as providing April and James with a great opportunity, often "growing your own" offers a more versatile and cost effective way to scale up the resources and skills within a team, and we're pleased that these apprenticeships offer benefits for everyone involved.
You can read more about apprenticeships at West Berkshire Council here.
Image used under Attribution-ShareAlike 3.0 Unported Licence. Creator: Nick Youngson.
Last modified:
19 May 2023
11:08