Shared Lives Support Claims
Making things easier for Shared Lives carers across West Berkshire
on
07 February 2023
11:51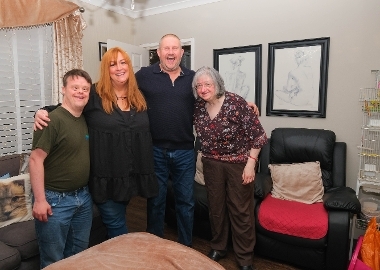 The council's Shared Lives team work with carers who support people with learning disabilities, mental health problems, or other care needs.
After an assessment, carers can claim a fee for the support they have provided to the person, and you can find more information about this on our Shared Lives page.
Until recently the majority of carers would complete a paper claim form, take a photo of it and email it to the Shared Lives Officer, who would then enter the figures into a spreadsheet, calculate the total amount, and write it down on a printout. They would then scan the printout and save it for an authorised approver to review it and make the payment, if necessary.
Transferring the information across so many formats introduced the possibility of human error, and in some cases our Shared Lives Officer would have to contact the carer to ask for clarification on their application.
The Digital Services team worked with the Shared Lives team to create a digital process that allows carers to submit their information online, and the Shared Lives Officer to process it through the council's digital platform.
We're not stopping there though, and having launched the new digital service we're continuing to engage with carers to collect feedback and make continuous improvements including allowing carers to track the progress of their application and see their history securely online.
It's another great example of Digital Services working with a service delivery team to create a better service for our residents.
Last modified:
10 February 2023
12:18