Writing Digital Content
Find out about how we write clear, simple, and well-structured content for our website
on
13 September 2021
16:18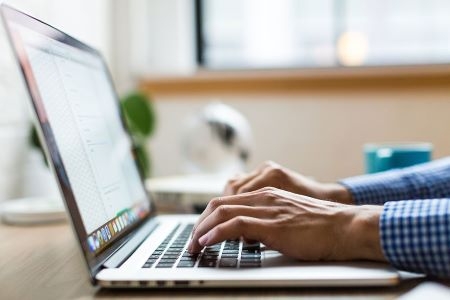 As part of our effort to improve the information we have on our website, we aim to make sure our digital content is written clearly in Plain English. Not only does this make our site more accessible to everyone, it also improves usability and can help our website search to work better.
Whether a page is written by a member of the digital team or a member of staff from another service, our goal is to produce simple, clear, and well-structured text that everyone can understand. As part of our Website Review and Renew Project, we will gradually be proof-reading and editing content that isn't as clear and simple as it could be. As the project continues, we hope you'll find more of our pages easier to understand, and find it easier to get to the information you're looking for.
In order to make sure we produce good quality digital content, we follow content and style guidelines and monitor edits to our webpages to keep them consistent.
To make our content clear and easy to read, we follow rules, including (but not exclusive to):
Use plain English
Explain complex words or things in an easy to understand way
Write out acronyms in full the first time we use them on a page
Follow content standards and style guidelines
Lay out content in a logical way with appropriate subheadings
---
If you're struggling to understand the content on one of our webpages, do send us some feedback using our 'How Did We Do?' online form. Specify which page you're having trouble with and how you think we can improve it.
All of our user feedback can help make our site a better resource for our residents.
Last modified:
30 May 2023
09:19