West Berkshire Big Community Switch is back!
Energy auction taking place this month - helping residents to see if they can save on energy bills.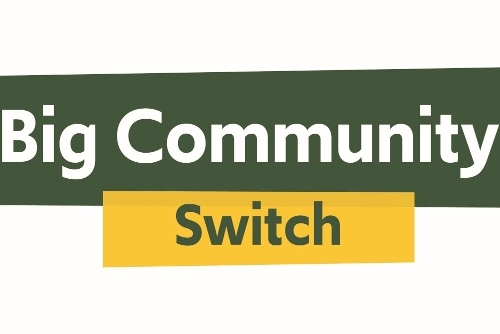 We are pleased to announce that we are working in partnership with Big Community Switch again to help residents switch energy suppliers and save money.
Over the last 18 months, many households have been frustrated with the high energy costs and have financially struggled due to the increasing energy price cap and no decent fixed deals. That's why we're committed to seeking better deals through the Big Community Switch scheme to help residents take control of their energy costs and save money through switching.
Switching energy suppliers can be a daunting task, however the Big Community Switch do all the hard work for you and provide guidance throughout the entire process. Previous customers have praised their suppliers' communication efforts and customer service. The service is easy to use, free, and there is no obligation to switch to the winning supplier once you receive your personal offer.
Now is the time to take action and switch to a better energy deal by securing competitive tariffs with trusted energy suppliers to help you save money while also supporting a greener future with 100% renewable energy tariffs.
The new energy auction is now open with registrations closing on 21 June. Personal offers will then be sent out from 4 July where you have time to decide if you want to switch or not. Your decision to accept or decline the new offer needs to be made by 31 July.
Cllr Adrian Abbs, Executive Member for Climate Action, Recycling and Biodiversity at West Berkshire Council, said:
"I've always believed in the principle of Save Money and the Environment (SMATE). Now, during this cost of living crisis, having a chance to do just that with the Big Community Switch makes perfect sense.

"I 100% recommend residents take advantage of this scheme and help West Berkshire reach its target of net zero whilst saving money themselves. It is possible to make a difference, and this is a key one."
For more information, or to register with no obligation to switch, please visit: Collective Energy Switch West Berkshire Council
The more people that participate in the scheme, the more likely we will be able to get a better deal for you. Spread the word and tell your family, friends and neighbours.
Last modified:
13 June 2023
10:58